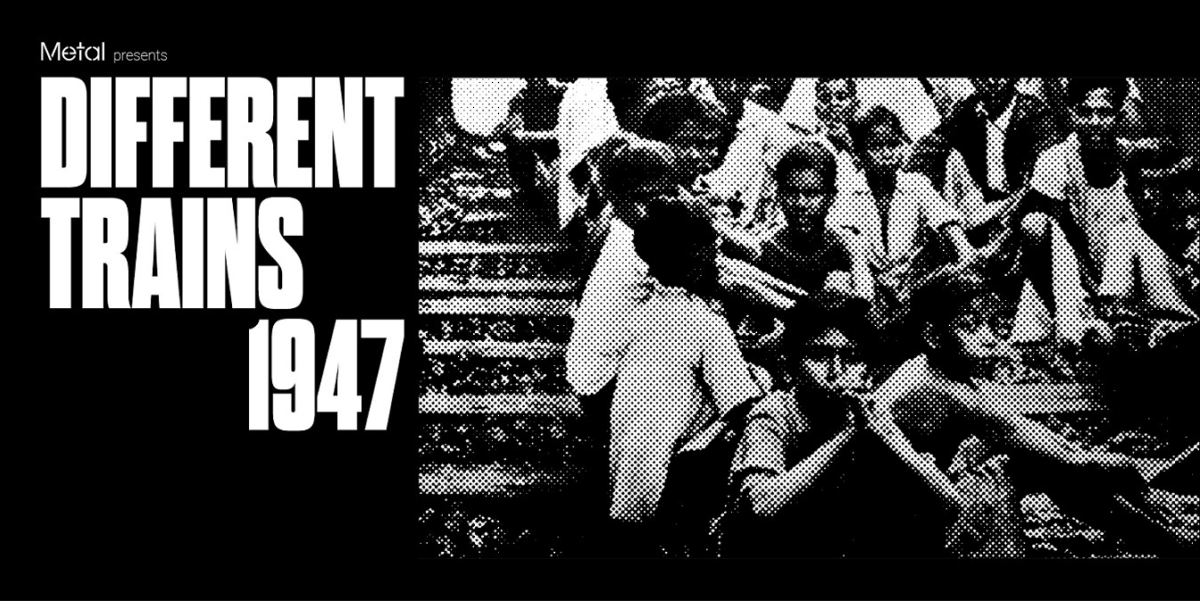 Different Trains 1947 at The Barbican
27.09.17
2017 marks 70 years Indian independence and the partition of the British Raj into India and Pakistan. To commemorate the milestone, innovative arts organisation Metal presents Different Trains 1947 - a multimedia response to the story of Indian freedom.
The show will build on the award-winning work Different Trains, produced by minimalist composer Steve Reich in 1988. The original three-movement piece for string quartet and tape collected footage and audio recounting train journeys to the US and Europe during WWII, and was revolutionary in its use of recorded speech as a basis for melodic development. The new work adapts the piece, and idea, for the story of India and features music, archival footage and interviews with those who lived through the pivotal period of history.
Brought together by a dynamic creative team featuring producer Actress, composer Jack Barnett, producer Sandunes, percussionist Jivraj Singh, vocalist Priya Purushothaman and filmmakers Iain Forsyth & Jane Pollard, the audiovisual project will shift the location to India in 1947, distilling the narrative of life during India's transition to independence, and the wider impact of train travel on the human experience.
The event takes place on Sunday 1st October. Tickets here.