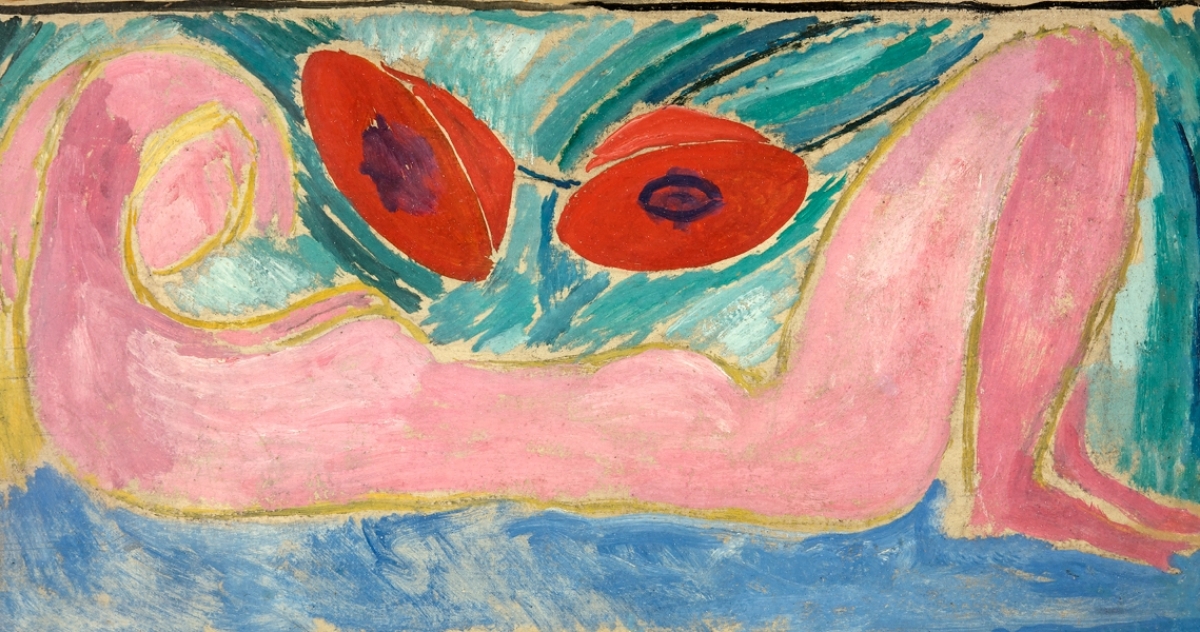 Vanessa Bell & Patti Smith At Dulwich Picture Gallery
05.04.17
Widely acclaimed as a central figure of the Bloomsbury Group, the modernist painter, Vanessa Bell (1879-1961) was a pivotal player in 20th century British art, inventing a new language of visual expression.

Muse to fellow artists such as Roger Fry, sister of Virginia Woolf, mastermind of the idyllic Bloomsbury life at Charleston – Bell's reputation as an artist has long been overshadowed by her family life and romantic entanglements. A radical innovator in the use of abstraction, colour and form, Bell's work is presented for fresh consideration in this, the first major exhibition of her work. Approximately 100 paintings, ceramics, fabrics and photographs arranged thematically reveal her pioneering work in the genres of portraiture, still life and landscape and will explore her fluid movement between the fine and applied arts, focusing on her most distinctive period of experimentation in the 1910s.
Alongside this is a special display bringing together photographs by Vanessa Bell and the American writer, artist and musician, Patti Smith (b.1946).

Smith has long been drawn to Bell's Charleston farmhouse in Sussex. Her black and white Polaroid photographs sensitively capture the lingering remains of the life Bell lead there - in particular with her life companion, Duncan Grant.
Bell's own photograph albums include pictures from her childhood summers in St Ives and of her own young family and the circle of leading intellectuals and artists that surrounded her throughout her life.
While Smith's photographs depict places abandoned to the forces of time, Bell's teem with a host of characters, captured by her sharp eye and framed by her keen compositional instincts. Seen together, the photographs offer two different artistic visions which both capture a lasting Bloomsbury legacy.
Dulwich Picture house until 4th June.
Ticket and visitor info here.