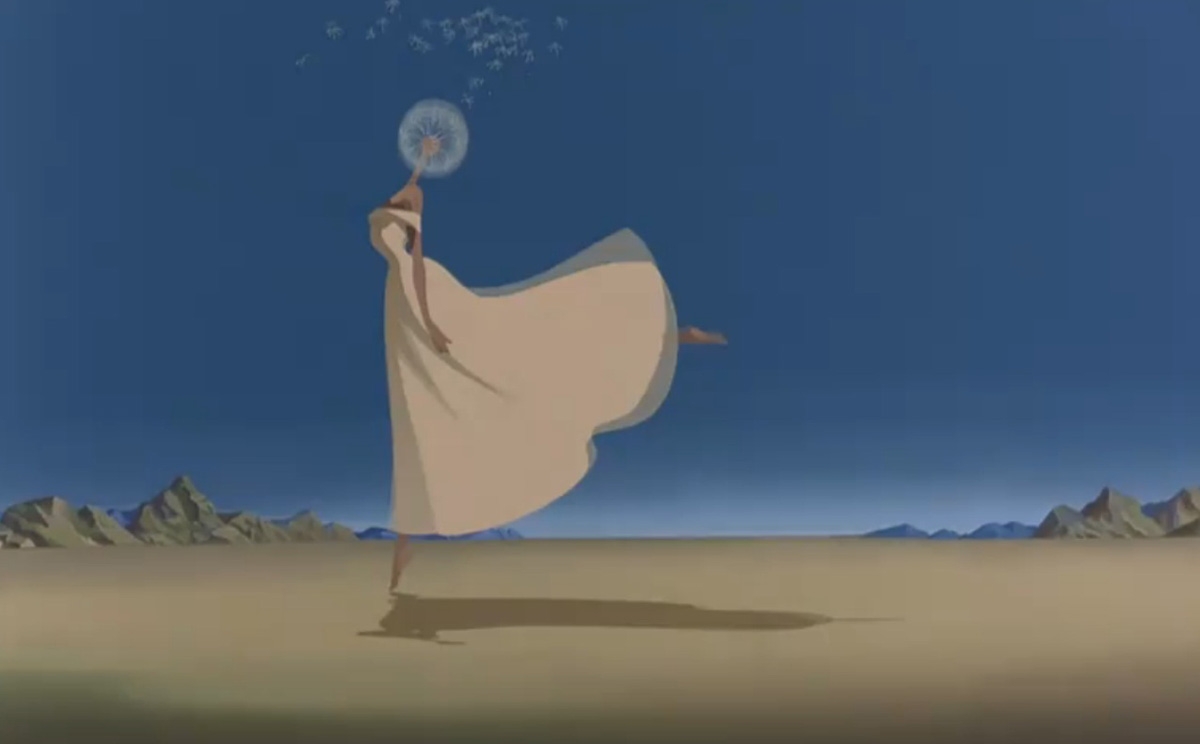 Walt Disney & Salvador Dali's Destino
02.09.16
Salvador Dali was approached by Disney in 1945 to propose a collaborative film. Entitled Destino, the picture would be based upon a Mexican folk song of the same name, with the music played to accompany a sequence of Dali-designed animation. 

Disney's sudden turn to surrealism was an attempt to silence several of his critics who felt that his films all too often sacrificed genuine artistry at the altar of marketability—favouring tradition and safety over innovation and experimentation. The evocative Fantasia, released in 1940, had been a groundbreaking first step on this front, and the animator now hoped that Destino would keep this newfound momentum going.
But alas, the project died in infancy and Disney pulled the plug on the film after its third month of production. Though he would remain lifelong friends with Dali afterwards, nothing remains of their short-lived joint venture but a 15-second demo reel.
However, some 54 years later, the development of Fantasia's long-awaited sequel, Fantasia 2000, inspired Disney's nephew, Roy, to finally revive the project. A team of French animators were brought on board to produce the six-minute film on the basis of Dali's notes and storyboards. In 2003, his musical vision was released on YouTube at long last.